The James CD-ROM gives you the detail you are looking for !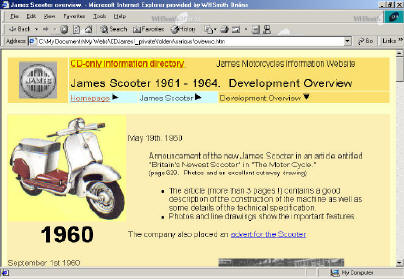 High-lighting model changes and development - year by year
Hundreds of extra pictures to show you the smallest details
Detailed references to supporting source material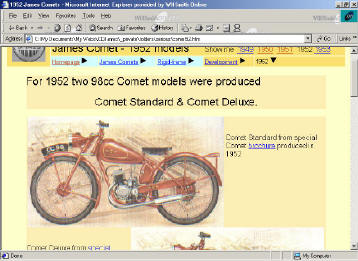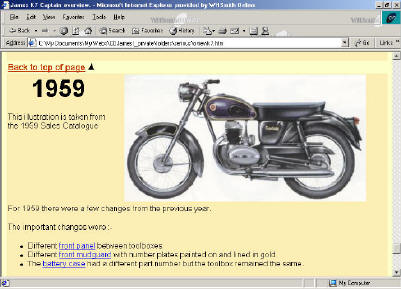 Brochure and parts list illustrations
More James information, in one location, than exists currently anywhere in the world.
All for just £10 including the postage to any address in the world !
Version 2.0 features the James Scooter, the Villiers K7 Captains
and the L15A Flying Cadet -

- as well as the125cc M.L. and the rigid frame Commodore, Comets, Cadets and Captains.

£10 or $20U.S. or 15 euros inclusive of postage
(banknotes concealed between card are often the cheapest way to send money from overseas)
(cheques payable Alan Abrahams)

Simply Wizard. 38, Charles Drive. Cuxton (GB) ME2 1DR England